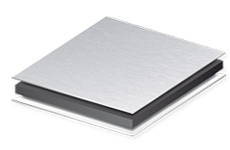 ALUCOBOND® is the "Original" and has been the market leader in aluminium composite panels world-wide since 1969.
ALUCOBOND® shows excellent product properties such as extraordinary flatness, a large variety of colours and perfect formability. It has been developed as a rigid and, at the same time, flexible fascia material for architecture. ALUCOBOND® is extremely weatherproof, impact-resistant and break-proof, vibration-damping, and ensures easy and fast installation.
As a light composite material consisting of two aluminium cover sheets and a plastic core, the versatile ALUCOBOND® product is a material also preferred in areas other than architecture, such as corporate design, and is widely used in industry and transportation.
Numerous international prizes have been awarded for this successful product. With more than 130 million sq.m of ALUCOBOND® sold, it has proved to be one of the most successful materials world-wide delivering soffit solutions across Asia and the Middle East.
Cladding Manufacturers and Cladding Solutions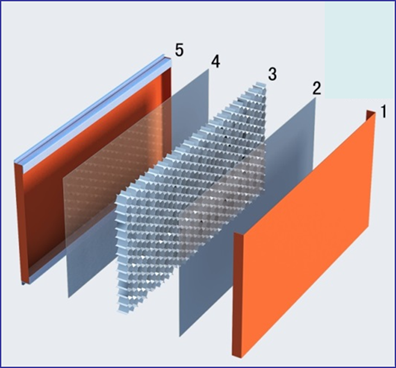 ALUCORE® clad is a Value Added Cladding System Solution from ALUCOBOND® which comprises of honeycomb panels pre-fabricated with aluminium extrusions which are Ready to Install.
ALUCORE® clad comprises of the following:
Pre-coated Aluminium front skin
Adhesive
Aluminium Honeycomb core
Adhesive
Pre-coated Aluminium back skin and fixing extrusion
Features of ALUCORE® clad
• ALUCORE® clad is unique, as it combines a custom solution, with the best available industrial coating and lamination technology.
• Ready to Install panels which come with different cladding material configurations (Finishes/Coating/Thickness), made to suit individual project requirements.
• Panel perimeter fixing, anchors both panel skins to the supporting structure hence giving a better strength to the overall installation
• Pre-fixed extrusions help in easy & quick installation be it horizontal or vertical orientation
• The fixing system used in ALUCORE® clad allows for quick panel replacement / removal in different structures, rather than taking out all the panels in case there is a need for the same.
In short, ALUCORE® clad is all the salient features of ALUCORE®, combined with high quality 'ready to install' system, for a perfectly designed building.