New Issue of Forms & Elements: No.9 Working Spaces
Read now online: A company's identity and ethos is communicated by the architecture at its physical location. A building's architectural statement does not only convey these values to the outside world but also internally. This issue of ...
December 25, 2013 | Industry (Architecture)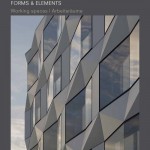 ALUCOBOND® naturAL Finesse – watch the video…
Have a look at the new ALUCOBOND®naturAL series Finesse with the surfaces Havanna, Copper and Zinc – a subtle rapprochement to real metals convincing with extraordinary flatness and rigidity, excellent formability, low weight and outstanding ...
December 25, 2013 | Industry (Architecture)